Saturday, March 28, 2009 at 2:47AM
In these hard economic times, most of us are all turning into cheap bastards. This is why I have compiled ways into getting free upgrades! Some of these methods can also be used to get free drivers, and other things that can be bought in a rental company.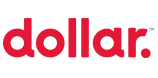 Enterprise, Alamo, Dollar, Thrifty, and so on...
There are a couple of advise that can help with a rental car, and even get a free upgrade!
Asking for a free upgrade is a NO go. Do not tease the agents, or annoy them.
Be really nice to the Agent, compliment and kiss their bums.
At least buy something from them. Even if it is just small things, like prepaid gas, road hazard protection, they will give a good value for the price that someone is paying. Moreover, Collision/Loss Damage Waiver or any of the coverage ARE guaranteed to make the agent give a free upgrade. Reason why is, the rental agents are actually commission based employees, thus giving them money will make them happy.
Rental Agents in the counter are the front line, however, there are people that work in the back that can also give free upgrades. Normally people that work in the kiosks are non sales based, they are the employees that handle customer services. In addition, they are the easy ones that can be taken advantage of.
For example, a customer walks up to the counter and rents a GPS for the week, and was given a free upgrade to an SUV. Customer goes outside and asks the kiosk people that the Customer doesn't need the GPS. Kiosk employee takes GPS out of the bill and Customer gets to keep the free upgrade.
Not purchasing anything from the sales people will get someone an ugly car like those PT Cruisers, high mileage cars, and weird colored cars. Even asking for directions, the agents will not give proper and detailed directions until they get something from you.
I recommend booking the cheapest car possible like the Economy Car and use these techniques to get something better!
in
How To's